Trainer Points are the measurement for how capable and experienced an owner is at caring for their Nintendogs. Trainer Points are required to unlock items, decorations, and certain dog breeds. They also display your rank as a trainer; aim high to be the best Nintendogs owner you can be!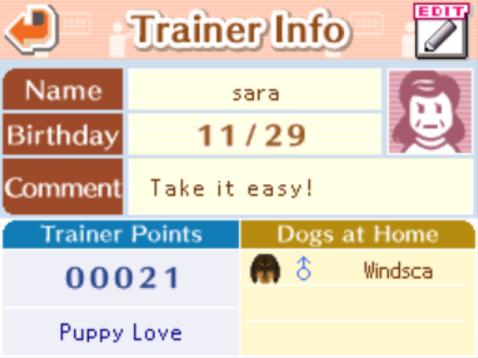 In Nintendogs(DS), you can view how many Trainer Points you have by selecting "Go Out", selecting "Info", and then "Trainer Info".
There are many ways for you to earn Trainer points (TP), which mostly involve caring for and playing with your dog.
Walkies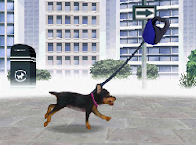 Walking a dog can give anywhere between 75 to 200 TP. A bad walk could possibly result in 0 TP.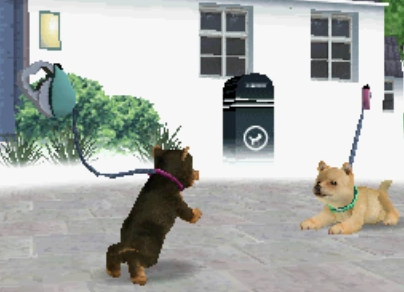 Help your dog successfully make a friend in the "Meet Dog mini-game" by nudging them to sniff the other dog whenever it lies down. Successfully befriending a dog can anywhere between 10 and 30 TP.
Competitions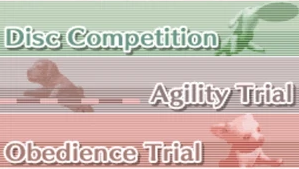 Allowing a dog to compete in contests can give 100 TP if they win first place, 70 TP for second place, 50 TP for third place, and 30 TP for losing the contest. These contests are great ways to earn money if you win, and TP even if you don't win!
Tricks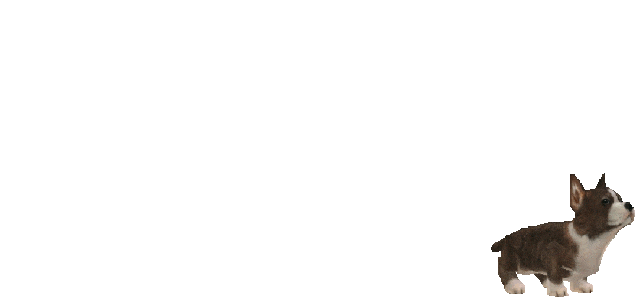 When a dog learns or performs a trick, it will give anywhere from 1 to 10 TP.
Pet 'n Play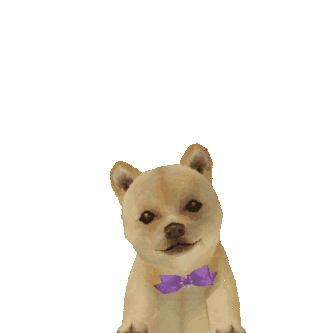 Petting, playing, and generally interacting with a dog will give 1 to 3 TP.
Feeding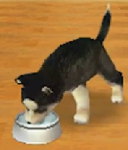 Feeding and watering a dog before they are too hungry and thirsty can give anywhere between 10 to 30 TP.
Brushing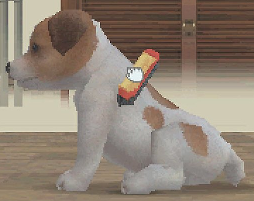 Brushing a dog can give 1 TP per minute; this method can be exploited by leaving your dog idly on the brushing screen. This is a common exploit used to gain lots of TP by letting your Nintendog sit there unattended for an extended period of time.
Bath Time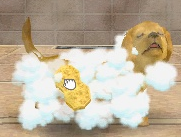 Bathing a dog can give anywhere between 10 to 30 TP. Make sure to use the right shampoo suited for your dog's fur length.
Yes, you can lose some Trainer Points by overworking, neglecting, angering, or scaring your dogs. Try not to do that? I know you're better than that.